High-level Osaka daily gourmet
We would love for visitors to try rice bowls, udon, set meals and other everyday foods. We will introduce shops in the Ebisubashi-suji vicinity.
For rice bowls, Sennichimae's Tendon and Hozenji Yokocho Street's "Katsudon" are must-tries for those who want to eat fast, cheap, and delicious. In all of these places it is common to eat quickly and give up your seat.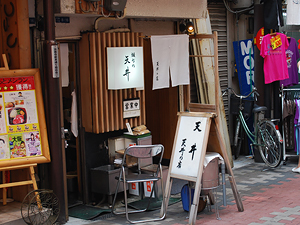 Tendon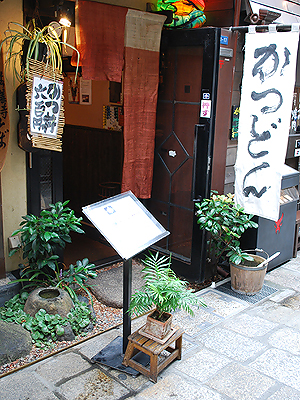 Katsudon
For Western cuisine, please try the beef cutlet curry at the "Hariju (1923)" curry shop located at the corner of Mido-suji and Dotonbori, or enjoy a hamburger steak at "Jutei (1946)", located on Seika Street. Jutei is a restaurant that was frequented by the late author Shōtarō Ikenami. Right near that is "Jiyuken", which is famous for its specialty rice curry, and which also appears in a novel by Sakunosuke Oda. Speaking of curry, "Indian Curry (1947)", located on Hozenji Mizukake Fudo Omotesando, seems mild at first but you will gradually start sweating and get addicted to the flavor. If you order a raw egg it will come with only the yolk on top of the curry.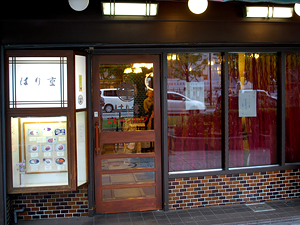 Hariju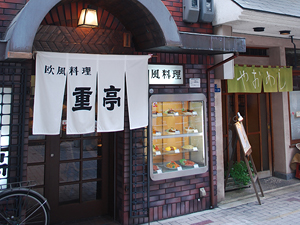 Jutei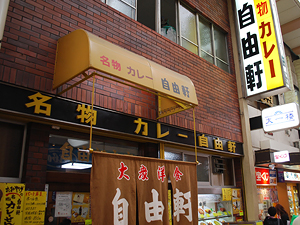 Jiyuken
Omelet rice originated in Minami in 1925. It is an old nostalgic flavor with rice encased by lightly fried egg. You can enjoy it at "Hokkyokusei", an old private house with a courtyard that is located on the west side of Mido-suji.
For Chinese cuisine, A meal at 551 Horai is excellent. At Horai Honkan you can enjoy a Chinese style buffet and all-you-can-eat.
For udon, Dotonbori/Imai is the best local shop. We recommend the Kitsune udon(deep-fried tofu udon) and Tori-nyumen(somen noodles with thicken in soup). The flavor is dashi, the noodles are Osaka udon, and the fried tofu is sweet. Please take a commemorative photo under the willow tree at the storefront. Please also enjoy "Kamatake Udon" and "Nikusui" from "Miyoshiya", located in the back of Namba.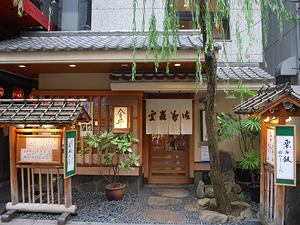 Dotonbori/Imai
Dotonbori and Sennichimae are also battlegrounds for ramen. The long-standing shop "Kinryu" uses hand-made noodles.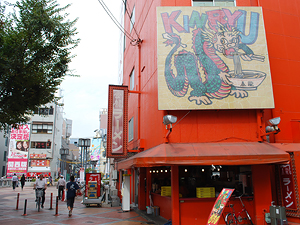 Kinryu
In Namba, pork-filled yeast buns are famous. In Ebisubashi-suji there are 2 shops--551 Horai and Horai Honkan (1922). 551 Horai cooks 150,000 handmade buns each day, and the flavor is so ingrained into people's tongues since childhood it can surely be called local cuisine. There are endless stories about how to eat them.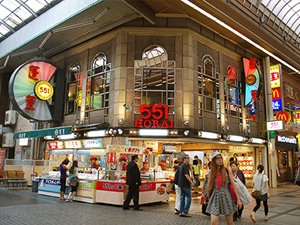 551 Horai
For set meals, try the kayaku-gohann(rice mixed with various vegetables) at Daikoku (1902), located slightly west after crossing Mido-suji. Here you can enjoy the lightly seasoned rice as well as an abundance of seasonal side dishes.
Recommended eating and drinking spots in Minami